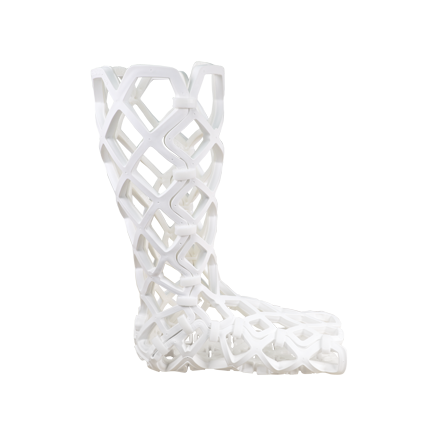 OPENCAST Short Leg
OPENCAST Short Leg is used on ankle, foot and toe injuries. Its unique sole structure offers more strength and comfort.
Superb fixation and skin-friendly material
Quick and easy fitting
High quality of life throughout treatment period

Showers with cast on
OPENCAST allows daily washing and showers with cast on. Water can be easily dried off with a towel and a hair dryer.

Odor and Itch free
Perspiration is quickly evaporated to prevent itchiness and unwanted odor.

Skin Monitoring
Doctors and patients can visually check the condition of the skin through windows while wearing the cast.

Comfortable Sole
OPENCAST can be repeatedly opened and be reworn when needed.

Easy removal
OPENCAST can be easily and safely removed without using electric saws.

Comfortable and Hygienic
OPENCAST is comfortable and hygienic.
OPENCAST SL-S, SL-L & SL-XL will be launched in 2022.
Spec

Size

(WxL, ㎜)

SL-M

365 x 535